2.2 Key Management Team - Expanded Resumes are available by request.

STC has brought together an outstanding team each with their own unique talents and qualifications. It is composed of experts in their fields, including experience in advanced technology research in electrical and transportation systems, transportation planning and design, manufacturing and architectural engineering, electronic circuitry, and alternative energy generation.
Many started their own companies and served in Management positions and as Presidents or CEO.
Expanded resumes can be had on request, that details the qualifications of our 18 key people.

This group has been involved in the modification and greening of communities throughout the world. The exemplary qualifications of the key management personnel involved are highlighted below: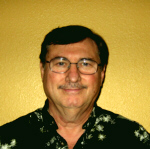 KARL W. GUENTHER - Chief Executive Officer and Principal Investigator
World Wide Who's Who Award Certificate (See above).
Karl is the CEO, founder and major stockholder of STC, and has spearheaded the research and development focused on energy technologies and developing a new form of public transportation. He has made 63 patent claims for his alternative energy powered systems (which he co-invented), and initiated patent-pending ET research to recharge electric vehicles and equipment. He's an accountable, accomplished manager and inventor, with 38 years of management experience in Manufacturing, and is also a licensed instructor in motion analysis for industry.
Initially he was a student of Engineering Physics then graduated with a BS IE and completed half the credits toward his MBA. He is also a growth consultant, having accelerated manufacturing business for clients and employers, doubling sales of several within one year.
For one company he improved sales from US $6 million to US $22 million in 6 months by process modification, tooling and other innovations. One former employer, Emerson Electric, purchased Commercial Cam and Machining where he worked and through his engineering and material management contributions they had a compound growth rate of 18% over an 8 year period, which included a recession.
He possesses a high mechanical aptitude, with a solid history of professional contributions in social issues, government, information systems, equipment design, and innovation. For the SOAR and ET project, he will manage the team and serve as company CEO/PI. This will involve definition, electronics flowcharting and time lines, then review of member modifications and cost reduction ideas prior to tooling and manufacture.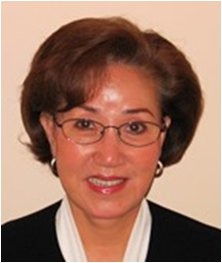 KIMI SPRINGSTEEN, Ph.D. – Advisor International Affairs
Kimi Springsteen serves as Community Liaison, Office of Community Affairs for the Board of County Commissioners, in Hillsborough County, Florida. A native of Seoul, Korea, Kimi Springsteen came to America as a student in 1961. Kimi was educated in both Korea and the United States (Bachelor and Masters of Arts in English Literature, and Ph.D. in Applied Management).
In addition to being a former University professor and public school educator, Kimi's professional status and business expertise can be recognized through her service in many positions of leadership, both past and present.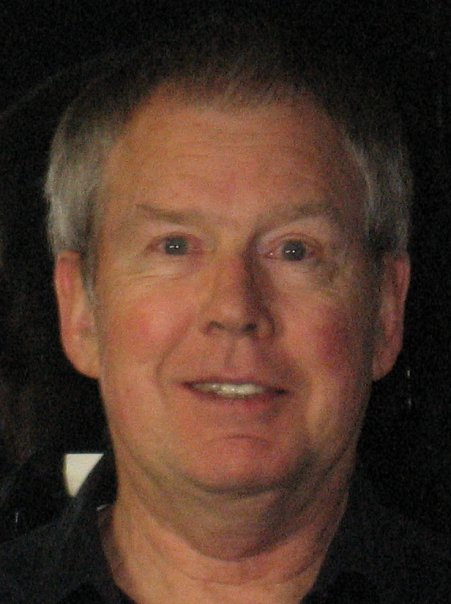 TAD WINIECKI, M.S. B.A. Inventor & Business Manager
M.S. (Space Science) Rice University
B.A. (Physics) Grinnell College
An innovator who applies intelligence and a broad knowledge background of physics, engineering and economics to solve difficult problems. Experience in research, engineering (Colorado Professional Engineer #12184), five U.S. patents. Helped to design and test a scientific instrument on the moon. See his company website at Higherway Transport Research.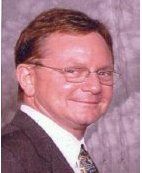 DOUGLAS J. TOBIN, PE, RA - Director of Research and Development
Doug has Program and Construction Management experience in Building and Systems Architectural Engineering, Master Planning, and Architectural Design and Engineering of Transportation and Cargo Handling Facilities. Doug has spearheaded and developed over US $2.5 billion worth of projects within the U.S. and internationally on commercial and industrial projects. For the SOAR300 and ET project, he will focus on management of the electronic critical paths leading to the demonstration of the ET and completion of the project. He will also be involved with station design, development of Computer Aided Design (CAD) drawings, and make recommendations for component parts and material selection.
See ARC International Associates Inc for more information on his architectural firm and previous and current projects.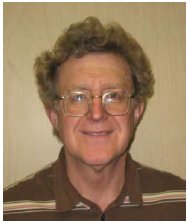 JAN H. ZICHA, PE - Director of Rail Technology
Professional Engineer in Civil and Structural Engineering, with expertise in High-Speed Rail and Rapid Transit Infrastructures. He was a co-founder of the U.S.'s Transportation Research Board High Speed Rail Committee. He has worldwide experience in design and construction of buildings, bridges, transportation, and industrial structures, and also in coordination, inspection and quality control. For the SOAR project his role will be to verify the transit route, curve and banking parameters, as well as recommend the latest rail innovations for final system design. This will involve wheel to track interaction, vibration, noise mitigation system and structure innovations.
---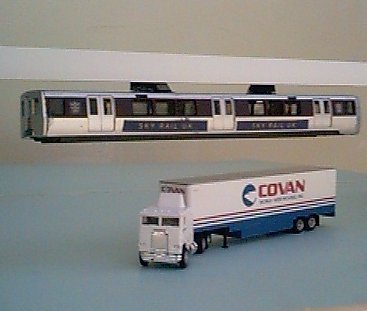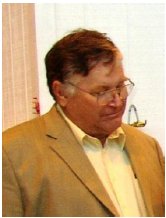 GEORGE TAYLOR - Modeling and Controls Expert
George has experience in engineering for large scale rail modeling and construction. He has expertise in Railroad Modeling, Transportation Electronics, and electrical circuit design and programming. He has been involved in innovative energy research and circuitry design, that led to STC's patent-pending system to power electric vehicles and port machinery. He has experience as an Engineering Consultant and in many different technical disciplines related to motors, power transfer, and system set up.
He is presently programming traffic signaling for the city of Tampa, Florida.
For the SOAR300 and ET project he will focus on the development of control circuitry of the ET and its interface with the SOAR300 electro mechanical devices. This will involve definition, detail flowcharting of electronics and time lines. He will work with project partners to finalize the design of the electronic circuitry and controls.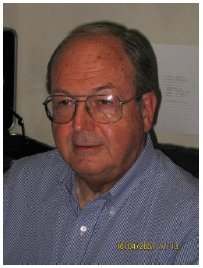 KENT C. BINGHAM - STC's Director of Design and Quality and a Structural and Civil Engineer.
Mr. Bingham founded 5 companies, which include Transportation Innovations Group (TIG), Entertainment Engineering Inc. (EEI), Green Energy Machines (GEMs), TIG-m Trolley Manufacturing and Rivers in the Sky (RIS). He is currently also a Prototype Engineer for GEMs and a Principal of for EEI, TIG and GEMs.
He is an expert in people moving and advanced transportation systems, which is evident in that his Smart Skyways concept car will be operated as a fully automated APM Personal Rapid Transit (PRT). He will be working with Sky Train for quality verification and give advice on STC's advanced transit form and functions. For the SOAR project he will also verify, prior to implementation, designs suggesting additional innovation, and periodically verify that the highest quality standards are maintained through the manufacturing process. He will also assist in vendor selection.
More info about Mr. Bingham at the second from the bottom pod-car.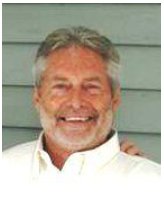 RONALD H. POWERS - CEO of Power's Design International and STC Associate
Ron is the founder of Powers Design International, the leading privately owned, independent design and development company both nationally and internationally, and has been instrumental in its success for more than 30-years. Ron has always been an amazing visionary. The breadth of products in which his design and engineering talent has been felt ranged from automobiles, heavy-duty trucks, yachts, jet skis, monorails and a space shuttle and station.
At a very young age Ron's passion for automobiles, engines and designing became evident when he routinely mixed model car kits to create fascinating new vehicles, then later at 13 he completely rebuilt his first automobile engine. He recognized the potential for the STC monorail system and requested to be involved in further development and putting the system into operation. For this project he will focus on the development of mechanical design configurations and integration of the electro mechanical devices within the vehicles and stations.
He will also oversee the construction of the passenger vehicles. This will involve definition of esthetics and function.
His company website is Powers Design International.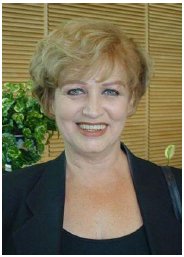 NANCY A. GUENTHER - Vice President of Administration
In key positions managing facilities Nancy has worked successfully with all strata of customers and coworkers. She energized and trained her team, managed budgets, and streamlined tasks for her department to ensure building maintenance and operations ran smoothly. She standardized procedures and was instrumental in creating unique programs to better relations with customers and vendors. She has over 10 years experience as Facilities and Property Manager.
Nancy has been trained in Occupational Safety and Health Administration (OSHA) standards. She will supervise Human Resources, Purchasing, vendor contracts and accounts payable and receivable for company record keeping.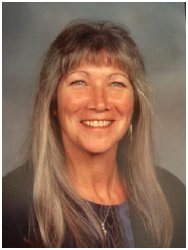 KIMBERLY M. WOOD - Grant Project Manager
Kim assists the CEO with organizing and planning to meet STC project and company objectives. She writes grant proposals, researches requirements, and coordinates completion of required documents and tasks. She also has prior experience in automotive assembly tool design and engineering, with knowledge of various phases from inception to production for manufacturing facilities.
For the SOAR300 and ET project, she will focus on the communications with the associate partners, especially universities to assure timelines are adhered to and do follow-up on open issues tracking the progress of the project. This will involve creation of original documents for the project plan.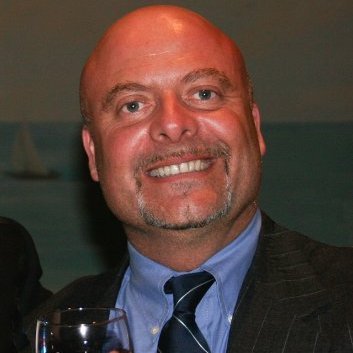 ANGELO VASTA - Technical Writer
Angelo Vasta is a multi-lingual technical writer, instructor, and business consultant with 22+ years of experience in diverse industries. Good knowledge in Microsoft Office 365, Adobe suite, and technical writing. Web development and CMS experience is in SharePoint, WordPress, Perch, Concrete 5, Joomla. E-­learning development using Captivate. Expert in HTML/5, and CSS/3. Familiar with networking and hardware as well.
---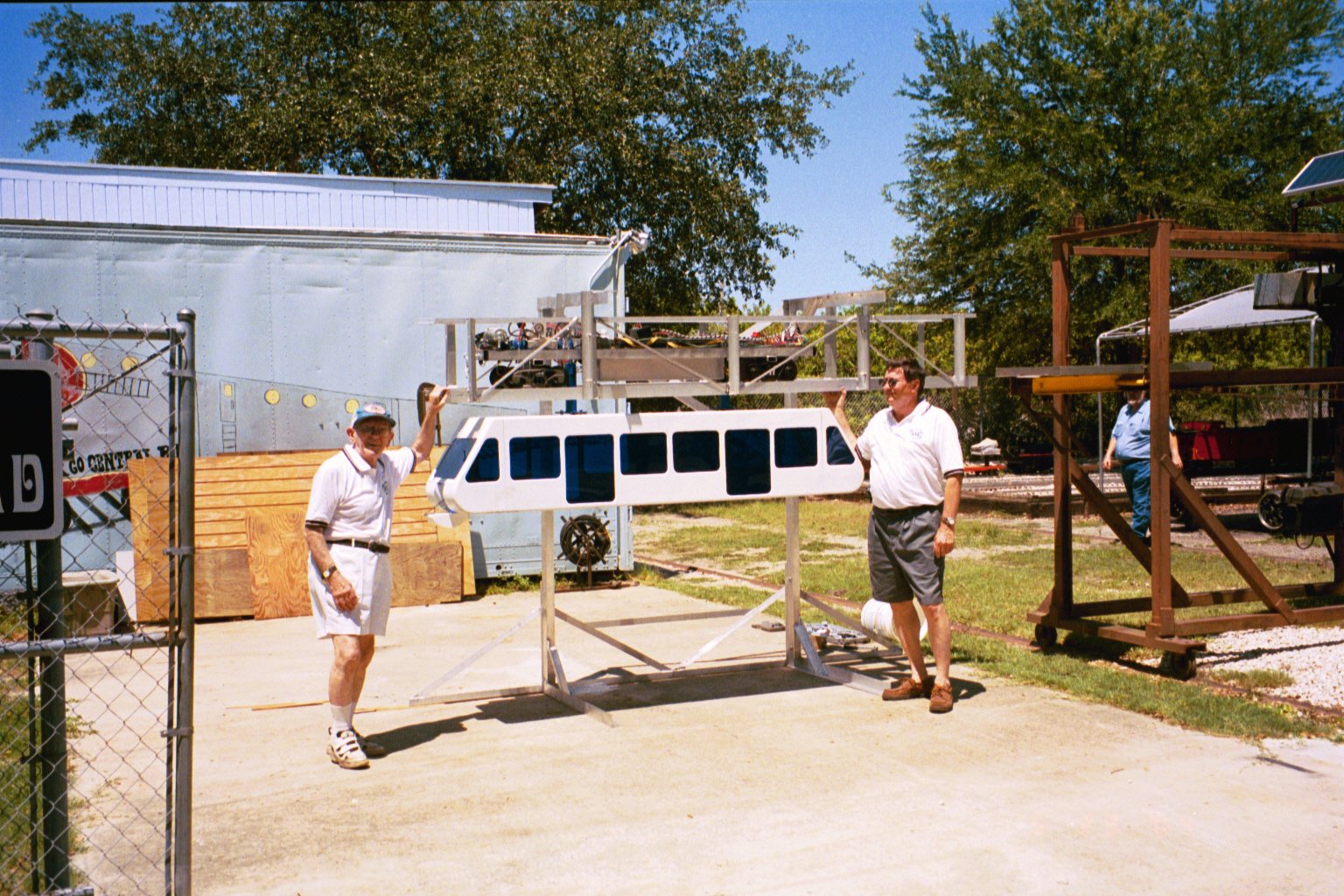 2.3 Key Support Groups
STC Board of Directors
STC's board was formed in 1995, and meets annually with meeting minutes recorded and available upon request. Their primary responsibility is to set policies, oversee administration, serve 26 stockholders and attract investment.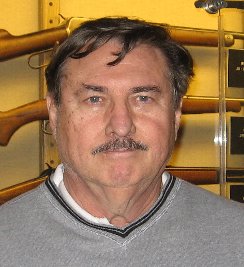 KARL W. GUENTHER, SR. - Chairman and Chief Executive Officer, an engineer, manager and inventor.
NANCY GUENTHER - Vice President and Secretary, an experienced Facilities Manager.
KARL GUENTHER, JR. - Member of Board, a Medical research engineer and marketing expert.
STC Advisory Committee
STC's outside management Advisory Committee provides support for management decisions and creativity. They are members of organizations involved with research, environmental issues, marketing and transportation.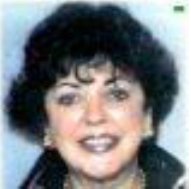 ROSALIND GATEWOOD is currently Co-Owner and ECOVATION3's marketing expert. Ecovation3 is developing sustainable solutions worldwide. She served as Vice President of Business Development for The Pugliese Company and the Eco-city of Destiny in southeastern Florida.
For over 25 years of Ms. Gatewood's professional career, she has excelled in business development, sales/marketing/branding and creative solutions for the Real Estate, Retail Publishing industries and, most recently, in emerging Green initiatives.
For the past 5 years, her passion for sustainability has lead her to the key role of Eco Sustainable economic development, marketing expert for a major Sustainable Real Estate Development 64 square mile (41,300 acre) project - Destiny, Florida - America's First Eco Sustainable City, "To date one of the largest Eco Sustainable development projects in the World."
She is currently STC's and ECOVATION3's marketing expert. Ecovation3 is developing sustainable solutions worldwide. STC's CEO and Ms. Gatewood talk weekly regarding emerging energy technologies new to the market.
Since the STC structure is an energy conduit and generation device supporting wind, solar and fuel cell technology for operation and distributes overages to power companies, her advice is invaluable.
See her website at ecovation3.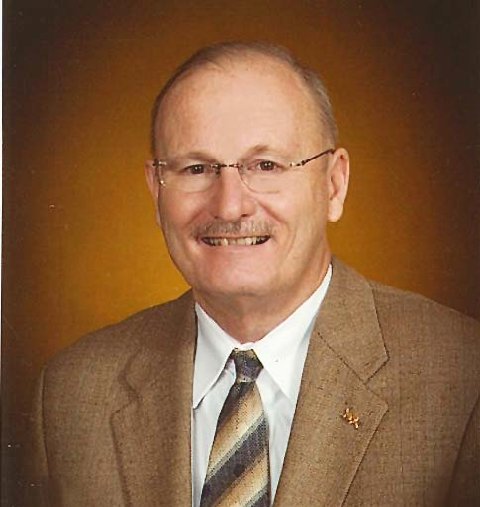 CLIFF BRAGDON, Ph.D,, AICP, FASA, is Past Retired, Vice President of the Office of Strategic Initiatives at the Florida Institute of Technology (FIT) and Dean for Continuing Education. He is also the Founder and President of the Global Center for Preparedness and Resilience and a Distinguished Research Professor.
Having published a book he is a longtime advocate for elevated transportation systems and Maglev. Dr. Bragdon, like Ms. Gatewood, is also very well connected with the 14 Eco Sustainable economic development countries outside the 2 of the ones in the U.S., and with the FIT Energy Departments.
These connections allow networking opportunities for possible future system implementation and technology sharing world-wide.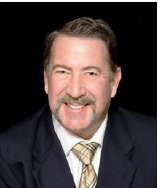 D. SCOT LEFTWICH, Ph.D., PE, is President and co-founder of Leftwich Consulting Engineers, Inc. and Head of STC's Advisory Committee. He has over 35 years of traffic and transportation engineering experience, including planning, design, and construction. This experience includes the publication of over 25 documents, facilitation of workshops, involvement in research projects, and instruction of traffic, transportation and construction related courses at a local university.
He is an accomplished state wide transportation planner. He was instrumental in developing the master plans for Orlando's three county area and many other locations in Florida and throughout the U.S.
He served as an advisor and transportation planner for the Destiny eco-city project.
He has been involved with modifying the software that is used for determining ridership and doing simulations of related transportation, both automobile and rail. He provides valuable input on planning for the SOAR to serve as a "feeder system" to intermodal networks. He shares STC's belief in elevated transportation for preserving ground use.
He leads studies for complex environmental areas and Transit Oriented Development (TOD) communities, assuring the preservation of the natural environment wherever possible. He has been advising STC on the most beneficial methods to maintain green communities.
His company website is Leftwich Consulting Engineers, Inc.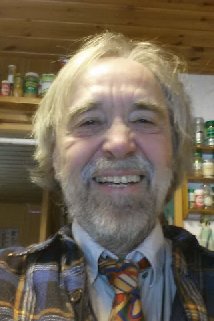 OVE JOHNSSON, MSE, Master of Science in Engineering (Electronics), Royal Institute of Technology, Stockholm, Sweden, 1982
(Civ. Engineer, Electronics, KTH, Sthlm)
Novell Certified Netware Engineer (CNE), Stockholm, Sweden, 1995.
Has lived and worked in Tanzania, Australia and the UK.
Now he lives in Sweden, where he was born and raised.
General employment experience in Sweden includes:
- Swedish Telecommunications Administration, (STA), 1981-1985, where he was project manager, responsible for testing and installation of new services and telecommunications equipment.
Later on (1986-1990) supervising and upgrading of STA's country-wide communications network, and consulting services towards rest of STA and its internal projects.
- NobelTech Systems, Sweden, 1990-1993: Systems manager, producing specifications for multi-radar tracking systems.
Subsequently he has been travelling a lot and earning a living as self-employed consultant, helping businesses to maintain and upgrade their PC networks, and construction & maintenance of several company websites.
One of these was the SwedeTrack website, a Swedish company for the promotion of suspended beamcarried transportation systems, rather similar to Sky Train, which he was heavily involved in, and which folded in 2012.
He has also been writing, editing, illustrating and translating technical and medical documentation of various kinds in Swedish and English, as well as preparing and revising course material for computer technicians.
His website.
For Sky Train he provides services as webmaster and technical consultant.