Energy; the background: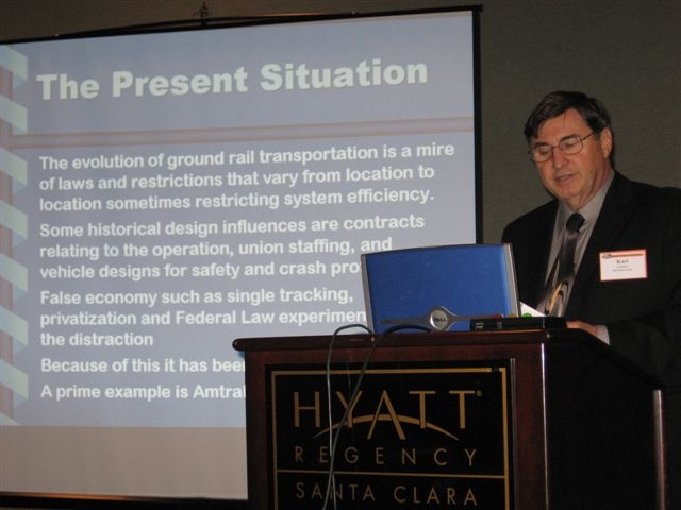 Starting at the Guenther's Marina Complex, in 1986, including a Marine Dry Storage and repair which also also included a Design and Build machining operation, Suncoast Engineering was the genesis for boat transportation, and began as they designed an overhead boat carrying device connecting salt and freshwater communities over several roads in Hernando County, Florida, USA.

In 1994, after several engineering system improvements in the marina, Suncoast Engineering desired to verify its findings and engineering concepts for transportation design.

Armed with that task, Mr. Guenther made appointments and took his concepts to several Universities. Included were University of South Florida, Illinois Institute of Technology and Florida Institute of Technology. As anticipated, all three verified the validity of Mr. Guenther's engineering designs and concepts, suggesting grants.
Subsequently, Mr. Guenther closed his manufacturing and machine shop in order to expand his work and objectives on pursuing the new Transportation Technology Concepts on a full time basis.

The company's name was changed to Sky Train Corporation in 1995, to reflect the mission at that point.
Today the firm is also doing business as STC-International to further embrace and describe the evolving Superior Transportation Technology, some of which has been built as an operating model and patented. The photo above was taken in Silicon Valley after STC was accepted as an Energy Conserving System. The acceptance paper was published and is available below.

November 8- 9, 2006 Energy Venture Fair VII, Incorporating Clean and Environmental Technologies, Hyatt Regency, Santa Clara, CA. Karl Guenther's presentation was accepted as STC's Energy Saving submission for approval, allowing it to display information to investors.
To see the application, click here.